Welcome to our Summer Sale! We are thrilled to offer you an incredible opportunity to SAVE 30% on ALL products from our store.
Our online reference library stands as the largest collection of artistic references available. With thousands of 2D references and 3D scans, you'll have a treasure trove of inspiration at your fingertips. Our library covers a diverse range of subjects, ensuring there's something for every artistic vision.
Set up a single account for multiple art reference websites. Simplify your research and enhance your creativity.
Time-Saving Benefits of Pro Assets
As an artist, we understand that time is a precious resource. That's why our collection of professional assets is designed to streamline your workflow and maximize productivity. With our assets you can skip the tedious groundwork and dive straight into the creative process. Embrace the efficiency and unleash your imagination like a true professional.
Add Depth to Your Artwork with 3D Scans

Discover the transformative power of 3D scans in elevating your artwork to a new dimension. Our high-quality 3D scans allow you to incorporate realistic forms, textures, and lighting into your creations. Whether you're sculpting digitally or seeking inspiration for traditional mediums, our 3D scans provide a unique perspective that breathes life into your art.
Hurry up & Save 30% until July 7th. Limited time offer!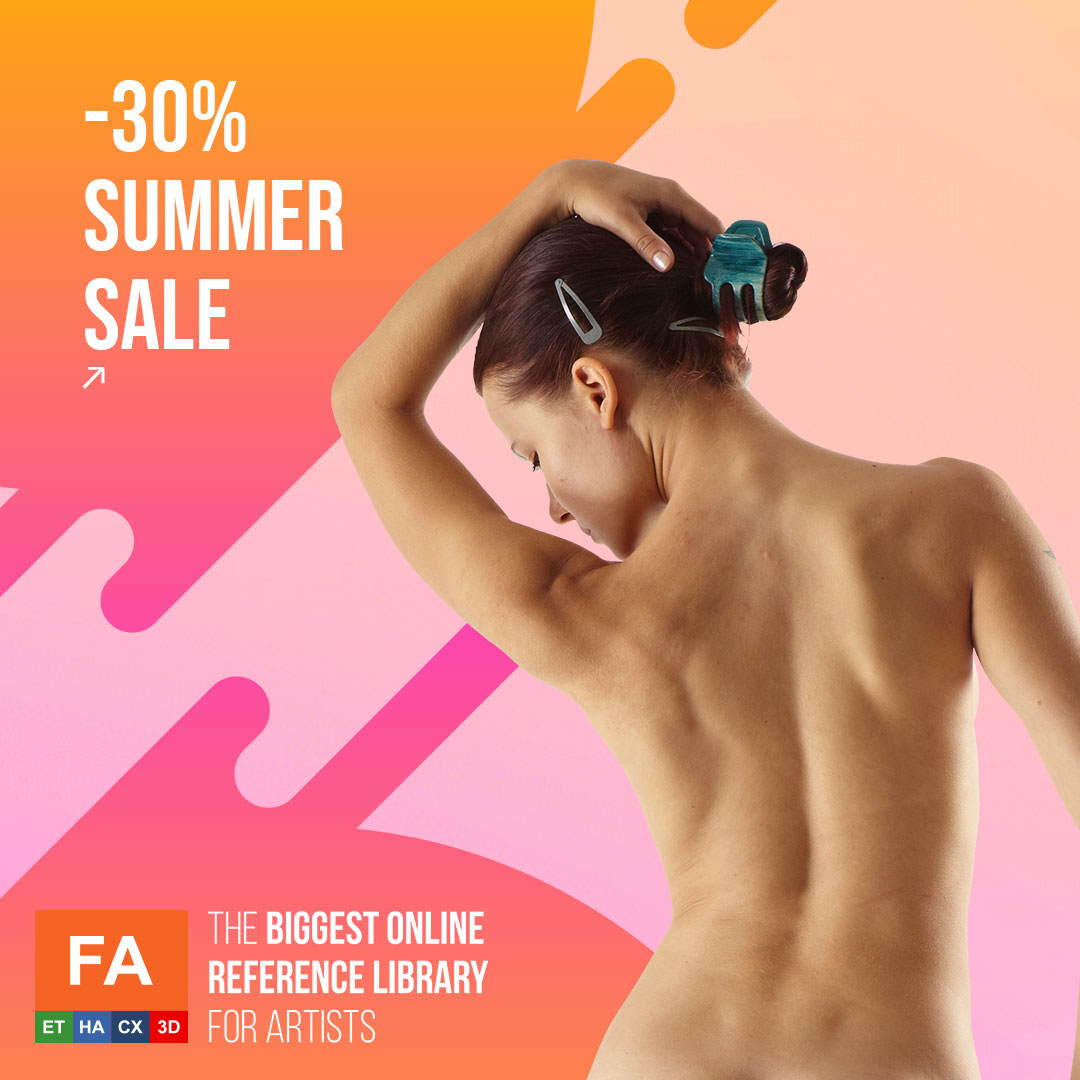 Act fast and take advantage of this limited-time offer! Remember, this incredible deal is only valid until Friday, July 7th, 2023. Don't miss out on the chance to acquire top-notch resources for your artistic journey while saving big.
Discover unlimited access to thousands of 2D and 3D references and take your art to another level.
---